Protect your property with
We can install and maintain state-of-the-art access control systems to give you greater control over who enters your property and when.

Easy access for authorised personnel

Keep track of who enters your premises

Protect your property from unwanted visitors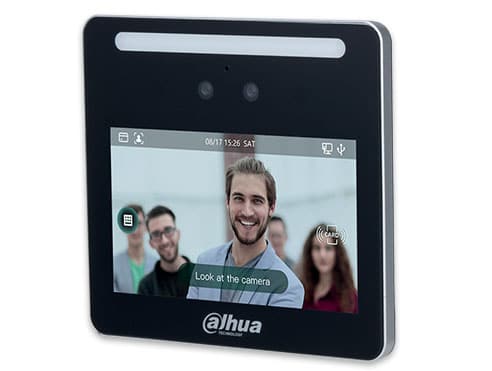 At Lincs Alarms, we can install and maintain state-of-the-art access control systems to give you greater control over who enters your property and when.
Access control security systems usually take the form of an intercom attached to the front of your property, which requires visitors to 'ring' and request access before being granted access to your property.
Access control systems can also include keypads and other barriers that prevent access unless someone is authorised to enter the premises.
Why Have Security Access Control?
Access control systems are a simple way to improve your security and ensure that only those people you authorise to enter your property gain access.
Access control systems can have a significant impact on your risk of falling victim to crimes including trespassing and burglary.
Some of the benefits of installing an access control system include:
Easy access for authorised persons
Can remove the need for additional keys
Protects your property from unwanted visitors
Reduces your risk of becoming a victim of theft
Allows you to keep track of who enters and exits your property and when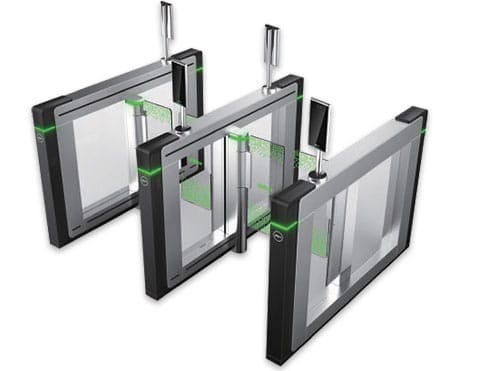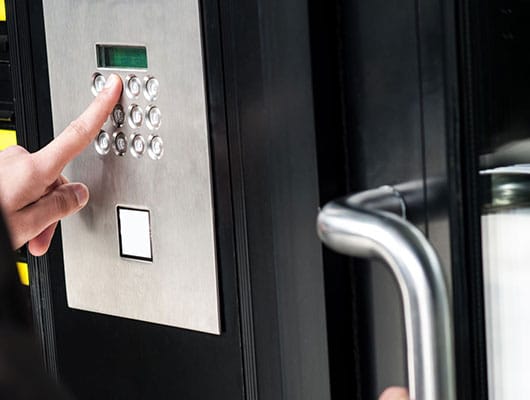 Access Control Installation
Our expert team of security professionals at Lincs Alarms can install all kinds of access control systems efficiently and reliably on your property.
We will conduct a full site survey and recommend the right access control set-up for your circumstances using our extensive knowledge of access control technology.
We specialise in installing connected intercom systems that enable you to release the gate from within your premises, saving you time and allowing you maximum control over entry to your property.
Whatever you have in mind, call us today and our team will work with you to design the perfect access control system for your needs.
Access Control Maintenance
If you have an existing access control security system in place, it's important to maintain it to ensure it's always working just as it should.
Faulty access control systems can leave you vulnerable to break-ins, theft, and vandalism.
We offer regular maintenance servicing for access control systems in Cambridgeshire and Lincolnshire to keep your system running smoothly.
Regular maintenance prevents serious faults from occurring and can increase the lifespan of your access control system.
We have experience working with a huge range of security brands and manufacturers, including Paxton.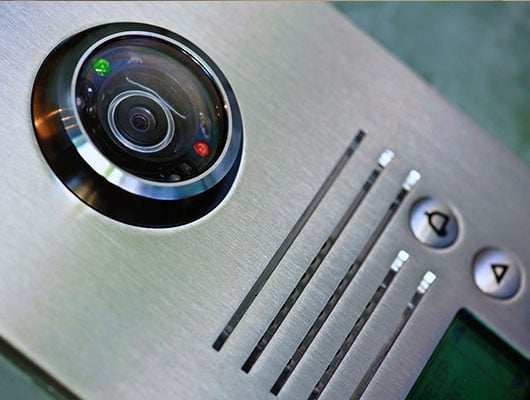 Our Great Customers Reviews
"Fantastic service, a real professional , explains everything and makes sure you understand, I would recommend Mark to anyone."
Mike London
"We are very pleased with the work carried out by Mark, came on time, no mess, we would recommend his service to everyone."
Lynda Burnett
"Very pleased with service and alarm system Lincs Alarm has provided. Mark took the time to make an initial visit to find out what we wanted and on the day of installation, once fitted made sure we were happy with using the system before leaving. Its reassuring to know that Mark's just an email/phonecall away if we have any questions/issues. Would fully recommend."
Andrea Hawes
"Mark was able to come round to see the job and provide me with a quote on the same day that I contacted him. He came across as very knowledgeable, professional and friendly. The installation went smoothly and we are very happy with the quality of the equipment and it's installation. We couldn't have asked for anything more."
Amanda Orpen
"I would like to thank Mark for his excellent service in checking and installing Mum's alarm. He took extra care to explain clearly to her how to use the alarm. He was prompt, polite and extremely helpful. We will certainly be using him again to service the alarm and cannot recommend him highly enough."
Vanessa Ford
"I had a great experience with Lincs Alarms. Mark is friendly, helpful and incredibly knowledgeable. He's also clearly passionate about what he does and takes pride in exploring all the options to give the best solution possible. I'm delighted with the CCTV solution he provided, which has exceeded my expectations. I'd have no hesitation whatsoever about using Lincs Alarms in the future."
Luke Hickton
"Everything about the way Mark conducts business is professional, I found this reassuring from the first moment I met him when he came to quote the property. His approach to everything was thorough and pleasant and I had no issue leaving him to crack on with the job. He did a fantastic work of setting everything up with the latest kit and I wouldn't hesitate to recommend him. I honestly wouldn't expect anything less from Lincs Alarms."
David B
"Mark was very quick to respond to my initial contact by email. My existing alarm was faulty and needed changing. He gave a personal service unlike many of his competitors and nothing was to much trouble. I would have no hesitation in recommending Mark at Lincs alarms to family and friends. First class service!"
Jane Strathearn
"I wouldn't hesitate for a second in recommending Mark! He was on time, kept me fully informed what was wrong with my existing system, most importantly diagnosed the problem very quickly and fixed it. Add to that he left my house tidier than he found it AND charged me less than his original over the phone quote!"
Lesley-Anne Bridger
"I would highly recommend Lincs Alarms, Mark was very professional, explained everything clearly so we knew how the whole system worked. He was also very patient with us 'non-techie' people, enabling us to feel at ease using the system. Fantastic value and quality."
Shirley Barker
"Friendly, polite, turned up when he said he would, gave plenty of options and did what was right for you. There was no salesman pushiness to spend a lot of money and in fact he was the lowest quote and used some of my old alarm system to save money for me. I would heartily recommend as someone efficient, conscientious and thoughtful of the customer's requirements."
Wendy Large
"Lincs Alarms fitted motion sensors recently. The work was completed in a day and everything explained in plain language with reassurance that we could contact them with any queries. Everything was left clean and tidy and we are happy to recommend Lincs Alarms."
Anne Wilson
Check out the other security services that we provide and contact us for more information or to arrange a site visit.
Contact Lincs Alarms today for all your home or business security installations and maintenance.